IGC Summer 2024
ENROLL NOW & SAVE $150 PER WEEK
Enroll before December 1st for summer 2024 and SAVE $150 per week. Only the deposit is due at this time to secure your camper's summer spot and this incredible early bird special. Enrolled IGC families are welcome to switch their week(s) at any time, provided space is available. Families are also welcome to pay at their own pace until May 1st, 2024.

OFFICIAL PARTNER
GYMNASTICS WORLD CHAMPIONSHIPS
We are proud to announce, International Gymnastics Camp is an Official Partner of the 2023 Artistic Gymnastics World Championships.
Supporting and celebrating our incredible sport of gymnastics continues to be such a special part of our IGC legacy. This is the 4th World Championships IGC has sponsored, including Worlds in Antwerp ten years ago!
ENROLL TODAY FOR SUMMER 2024
ENROLL BEFORE DECEMBER 1ST AND SAVE $150 PER WEEK
GYMNASTICS, OUR FAMILY TRADITION SINCE 1971!
PIONEERS OF SAFETY & KINDNESS
In 1971 the Klaus Family founded IGC with a vision to build a place that united the gymnastics world in a fun, kind, safe and positive environment. As the only Accredited ACA Gymnastics Summer Camp, the Klaus Family has been pioneers of safety and kindness in the gymnastics world since the beginning! 

WHAT MAKES US DIFFERENT
THE IGC
EXPERIENCE
​International Gymnastics Camp is committed to providing a kind, healthy & safe environment for all our campers in all aspects of camp life. IGC programs across the board are built on the foundation of enriching every camper's love for gymnastics, developing social skills, making life long friendships, enhancing teamwork skills, gaining independence and making camp magic memories that last a lifetime.
BE KIND. BE DEDICATED. BE GYMNASTICS. BE IGC!
UNITING THE GYMNASTICS WORLD SINCE 1971
More than 150,000 campers from over 60 countries have called IGC their home away from home! Keep up-to-date with our IGC Facebook and Instagram for exciting announcements – there is so much camp magic awesomeness happening at IGC during the summer season and beyond!
SO MUCH MORE THAN GYMNASTICS
IGC PROGRAMS
FOR EVERYONE
At International Gymnastics Camp we are excited to offer our world-class traditional IGC program designed for gymnasts of all levels! At IGC we have campers who have never done gymnastics, right through to elite and national team members.
Our goal is that every camper leaves gym camp even more in love with gymnastics than when they arrived. Inspired and motivated by their own accomplishments, the gymnasts they trained with at gymnastics camp, and our IGC staff's encouragement and support.
OUR IGC PROGRAMS
IGC PROGRAMS
GYMNASTICS & So Much More!
RECREATION
ACTIVITIES
At International Gymnastics Camp we offer an extensive recreation program so our campers get the best traditional summer camp experience as well as the best gymnastics training. Our recreation program is facilitated and supervised by our recreation specialist counselors. From a 200ft waterslide, to arts and crafts, there's something for every camper at recreation time!
The Klaus Family Legacy
UNITING THE GYMNASTICS WORLD SINCE 1971
Olympic, World & National Athletes & Coaches
​GYMNASTICS SUPERSTARS
Since 1971 International Gymnastics Camp has been proud to host Olympic, World, and National team athletes and coaches from around the world. Whether it is for a few days or a few weeks during the Summer, distinguished athletes and coaches come to inspire our IGC campers with their wealth of gymnastics knowledge and passion for the sport of gymnastics.
NESTLED IN THE BEAUTIFUL POCONO MOUNTAINS
OUR CAMPUS &
FACILITIES

"I knew ever since my first year as a camper that I would want to come back and be a counselor and coach at IGC. It was so incredible to grow up at camp and then be able to come back and watch my campers grow too. T traditions I loved as a camper are still around a decade."

"My favorite memory from last year at IGC was getting my 6-year sweatshirt. I've been going to IGC with my best friend Rebecca since we were 7 years old. Thank you for all of the incredible memories, and thank you for the sweatshirt that has so much more meaning than people think."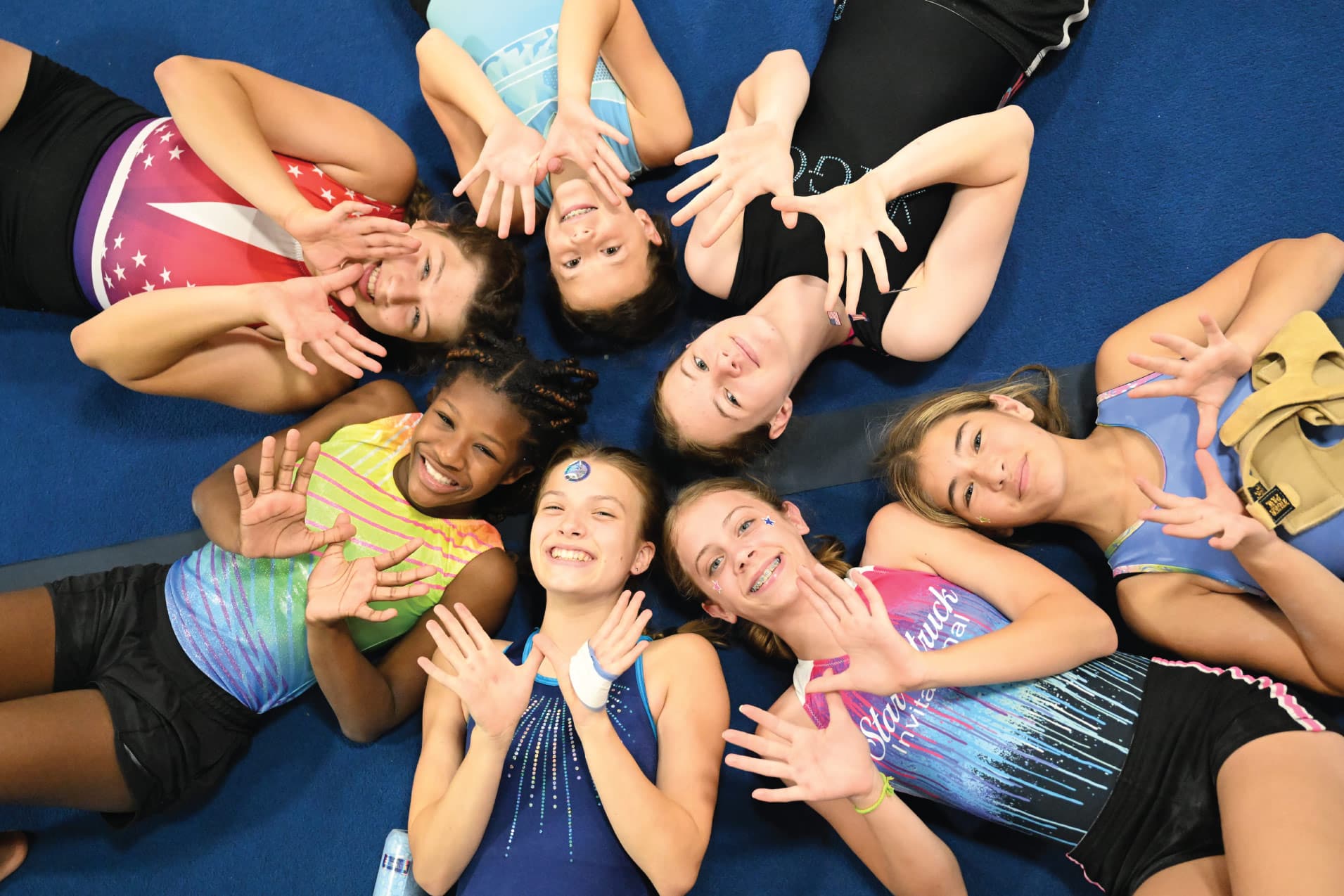 "I met so many of my closest friends at IGC. One of which is my friend Payton who I met summer of 2008. My twin and I are from NJ and Payton is from CT. Our parents would meet halfway and drop one of us off to go stay the weekend with each other until we could drive."